Let's bake a cake today.
Take some all-purpose flour, two eggs, sugar, salt, some sodium bicarbonate, vanilla essence and mix them all, and bake. Approximately 35 minutes down the line, you should be done to take a bite. 😉
Are you sure you can do that yourself now?
Well, nothing can be executed or completed without following a set procedure. And it does not end there. You need to know the exact proportions of each ingredient so the end result is exactly what you want.
The same goes for client and project management.
Today, in this article we'll see the importance of setting a workflow, optimizing it, and some useful tools that will help make it better.
So, let's begin.
Why Is Workflow Important for a Business?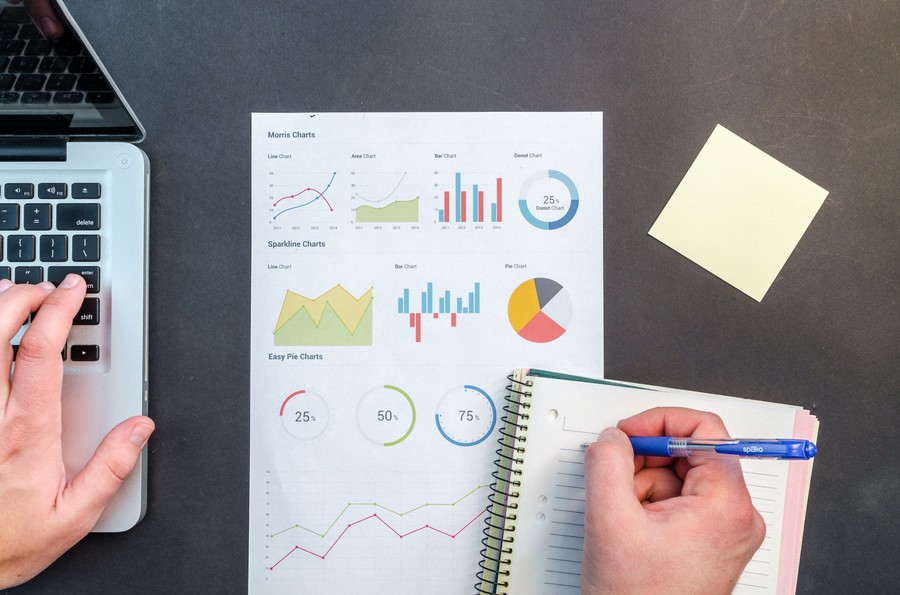 Setting up a procedure or a workflow to accomplish your goal will make sure you follow the right path that delivers accurate results faster. Let's take a look at the advantages of setting and following a workflow for your business.
Maintain Uniformity and Accuracy
A workflow makes it evident that everything has a set procedure that needs to be followed to achieve a particular goal. So, whether it is communicating and converting clients, designing websites, or maintaining them for clients, a well-planned workflow makes sure nothing is missed and everything falls in place on time.
Workflows will help you maintain uniformity in serving all your clients and deliver accurate results to keep up with the quality you promise.
Gain Higher Customer Satisfaction
Your clients and customers look up to you because of the quality you offer. It is important that you serve all of them equally.
With a well-planned workflow, you know exactly when to do what to deliver what you've promised your clients.
Save Time to Work on What Matters Most
Plan once and work more. A workflow, once set, can be used for all your client projects.
So, all your time can be invested in exploring newer ways to improve the services you offer.
If you are a team working on a single project, it's good to have a workflow where everyone knows their roles and responsibilities.
Optimize Your Client Management Workflow
Now that we've seen the importance of setting a workflow to manage and maintain client projects, let's go through the ideas that will help implement it.
Document Everything!
Whether it's the first pitch you sent out to a client, the contract they signed with you, or the first prototype you shared, make sure you document everything.
Having documentation provides the information you need to deliver the project and everything the client needs to decide if you delivered what they asked.
Documentation also acts as proof in times of conflict, which is extra insurance.
Keep a Track of Time Spent on Tasks
It isn't just the final outcome that matters, but also the time spent to build it.
So, you need to make sure your quote includes the time spent in research and development.
This calls for the need to keep a track of the time spent for every client you serve.
You can use a desktop application or a task tracker to help track the time spent on each activity.
Reports generated from these applications can be handed over along with your invoices.
Encourage Communication & Collaboration
Constant communication with timely updates will complement and speed up your workflow.
It also helps avoid future conflicts and provides an assurance that you are moving on the right path.
Therefore, whether it is communication with teams or your clients, encourage constant communication to ensure everyone is kept up to date and to avoid delays.
Be Punctual and Focus On Deadlines
Time is important – whether it's yours or the people you are working with.
Therefore, it is important to keep fixed deadlines and be punctual so that your project is completed within the promised time span.
Be Flexible
Not all clients you work with are the same. They all have their preferences, likes, dislikes, and requirements that need to be incorporated while accepting the project.
You cannot have a fixed plan for all and neither can you sell a fixed set of services.
Consider customizing your plans, approach, and working methods to suit each individual client. Within reason of course!
Be Transparent
Transparency plays the most important role when you want to build trust and long-term relationships with clients.
Transparency with respect to the services you offer, the process you'll follow, the cost you quote, and everything else that falls in between, will make it easier for both parties to share a healthy relationship.
Here's a nice survey by MainWP that reveals the charges of a web care agency and the services they offer.
It sets a good example of how you can frame your services and the total cost you can charge.
Keep Improving Your Workflow
Change is the only constant. We all have heard of it and also might have seen it happening in our daily lives.
Just two points above we spoke about flexibility – and this one is just an extension of it.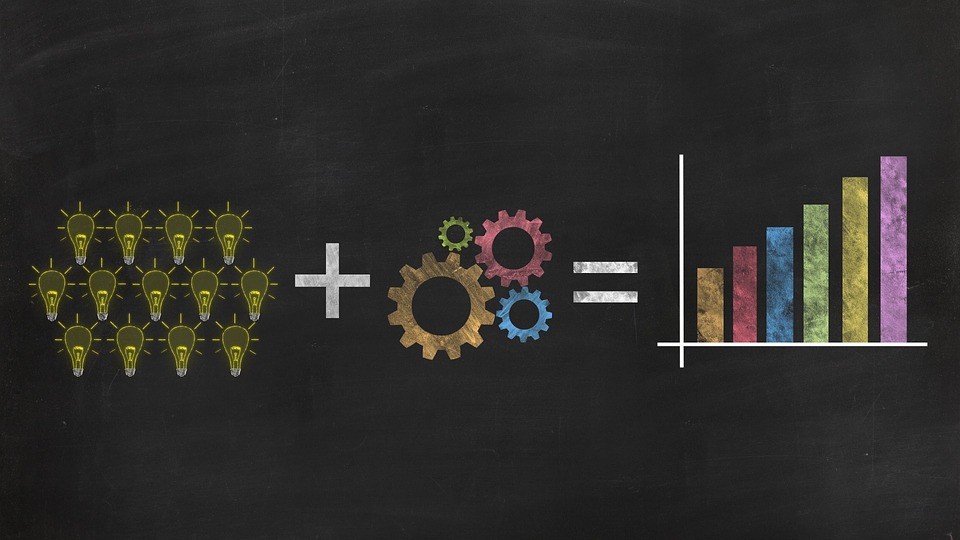 We see new trends, tools, and technology being introduced all the time. They may help improve the workflow and deliver better results than in the past.
So, it is always a good idea to keep moving forward and aim to deliver the best by improving your workflow from time to time.
Essential Tools to Manage Your Workflow
We've already covered the theory of the importance of workflows and how they can be optimized.
Let us now move to see that in action.
Here are a few recommended tools that you can use to manage your workflow well.
SureFeedback is a client feedback tool that satisfies five out of the seven optimization tips we've seen above.
It helps you get team and client feedback without sharing website credentials or requiring clients to learn a new system.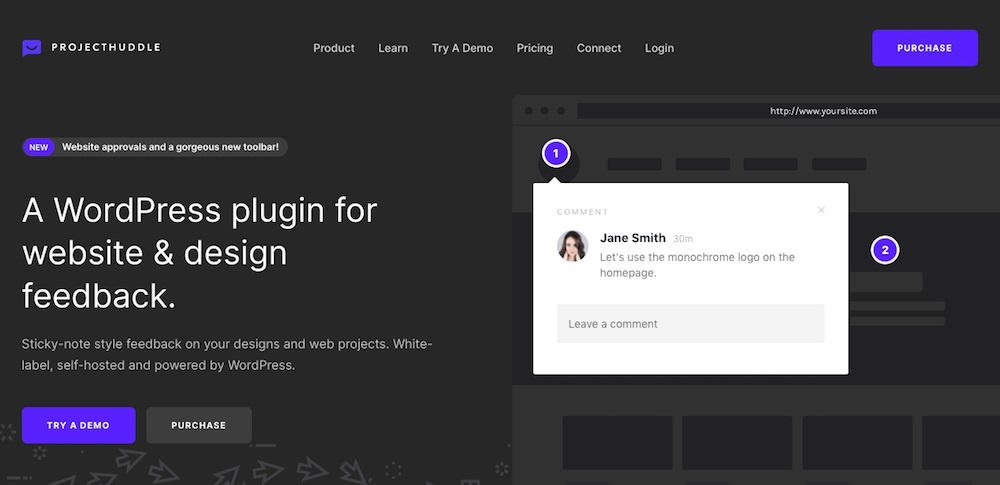 Here are the advantages we see while using SureFeedback:
It helps document client feedback that can be sent out as a notification through email.
It improves client communication and team collaboration to get timely feedback and approvals on a project.
Timely feedback helps faster implementation to stick to the deadlines.
It gives clients the feeling you are flexible enough to accept comments and feedback that can be worked on in real-time.
It helps maintain transparency through open communication to help deliver projects faster.
2. MainWP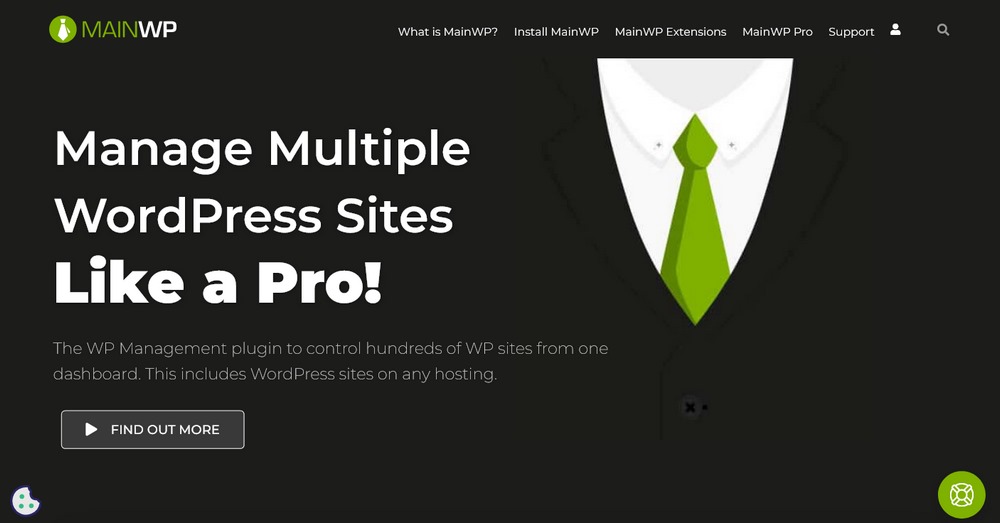 MainWP is a WordPress site management tool that helps maintain and manage client websites from one single dashboard. It is the only WordPress plugin with 2000+ five-star reviews.
According to WP.org's active installations count, 10k+ WordPress managers are managing 500k+ websites using MainWP.
It is famous for:
Better collaboration and management of client websites to make sure none of them is missed – especially when it's time to update a theme or plugin or take a backup of them all.
Lots of flexibility to manage and control websites from a single dashboard without having to log in to each of them individually.
It is open-source, and a self-hosted tool that gives you enough privacy and security to manage all your client websites from one dashboard.
Gives you more power and flexibility with several extensions to help manage websites better.
This website management tool promises reliability with support for automated updates, website backups, real-time monitoring, and security.
3. Asana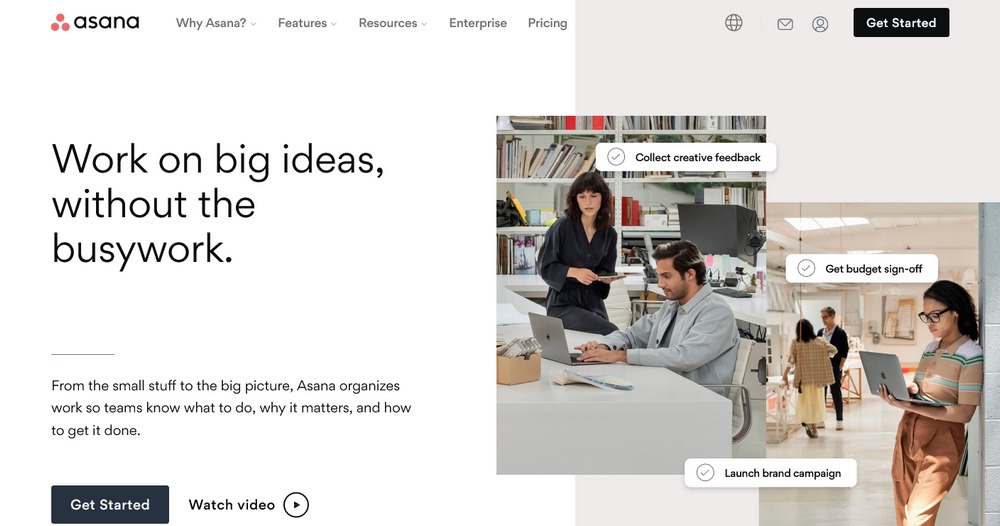 Asana is a project management tool being used by many digital teams across the globe. It has been helping organizations to manage the workflow within teams and deliver projects on time.
Here are a few key features of Asana:
Everything you add in Asana remains documented and saved for future reference.
With the option to add due dates and track the movement of tasks, it becomes easier to keep a watch on the time and resources required to complete a particular task.
The movement of tasks and the option to add comments and share feedback improves communication and collaboration within a team.
With due dates in place, one can rarely miss a deadline that's set for the team.
You can always customize the way you use it to manage the flow of tasks easily within the team.
Wrapping Up!
Are you ready to set your workflow up the right way?
It isn't important to have a perfect workflow. What's important is to have one!
Improvement is a non-stop process and you can keep upgrading your tools and methods that will contribute to it.