ProjectHuddle was a WordPress plugin that revolutionized the way web projects received feedback using a user-friendly, sticky note-style approach.
ProjectHuddle grew far beyond its original form, and name, which is why we are rebranding it to SureFeedback.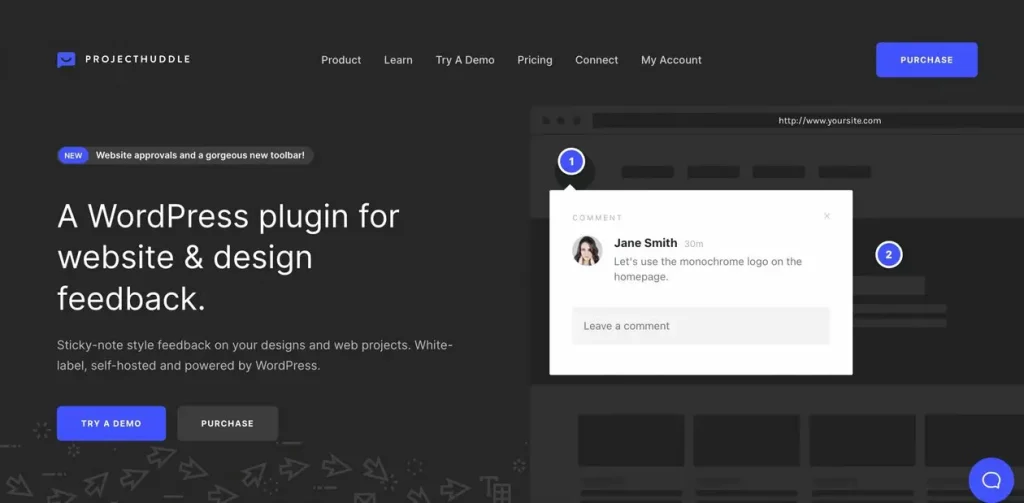 At Brainstorm Force, our commitment has always been to provide the finest tools and products to create stunning websites and optimize your workflow.
ProjectHuddle aligned with this mission, which is why we acquired it in 2021.
Since then, we have worked tirelessly to make the plugin much more efficient and lightweight.
We have:
Added Safari, Brave, and ad blocker compatibility to ensure the plugin works perfectly in any browser.
Introduced a private comments option for mockups and website threads: Decide who can see your comments using WordPress roles.
Added Slack integration with support for different actions.
Included reminder email functionality to notify of unanswered threads.
Added comment status: Active, In Progress, In Review and Resolved.
SureFeedback, a new beginning for ProjectHuddle!
ProjectHuddle was a good product and we are rightly proud of it. But we don't want to let good get in the way of becoming great.
We are doubling down to make the plugin not only useful for agencies and clients, but also for every entrepreneur out there. Anyone who needs an efficient way to share feedback with teams and collaborators.
To make sure we achieve that, we decided to start over with a clean slate:
We're launching a fresh new site and rebranding the product as SureFeedback.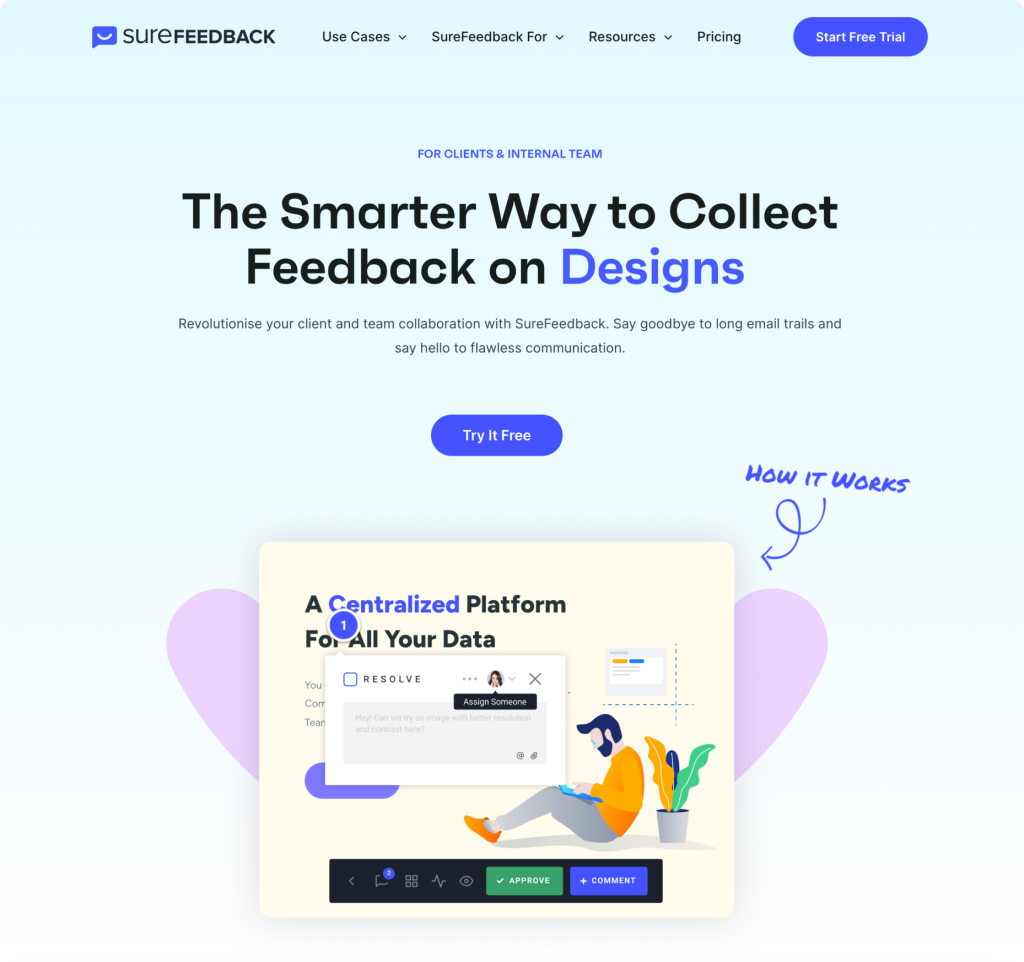 We'll work on making it even greater and integrate it better along with the rest of our Sure-branded products.
Zero-impact for current users
Our primary goal is to ensure a seamless and positive experience during the rebranding.
Changes are always concerning, but the transition from ProjectHuddle to SureFeedback has been carefully planned.
The core functionality and user interface that you've grown accustomed to will remain intact.
You can continue using SureFeedback just as you would ProjectHuddle!
All you need to do is update the plugin from your WordPress admin panel. It's as simple as that!
If you're not yet a ProjectHuddle SureFeedback user you can now enjoy a 14-day free trial.
What's new with SureFeedback?
SureFeedback is already evolving into the ultimate feedback plugin for WordPress.
To make things simpler, SureFeedback will integrate two previously exclusive Pro addons within the same plugin.
File Uploads and PDF Mockups will be now available out of the box for everyone.
No need to install extra plugins or upgrade to more expensive plans!
File Uploads allows you to attach files to comments to make communications easier.
You can upload images, documents, audio or video files. Whatever you need to enhance your feedback!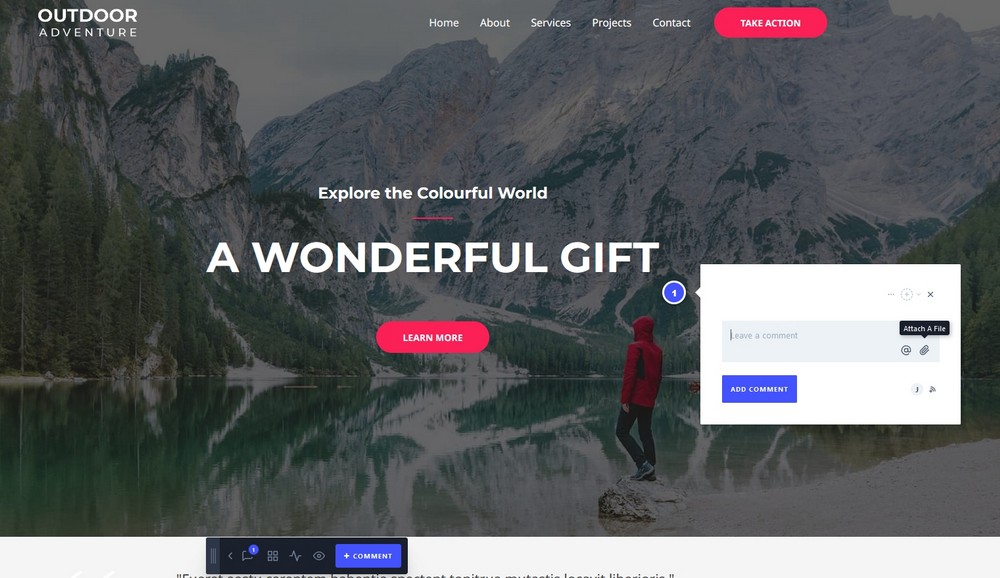 PDF Mockups extends the core functionality so you can collaborate on PDFs.
This makes SureFeedback really useful for working on eBooks, documents, business proposals, educational materials, or any PDF-based content.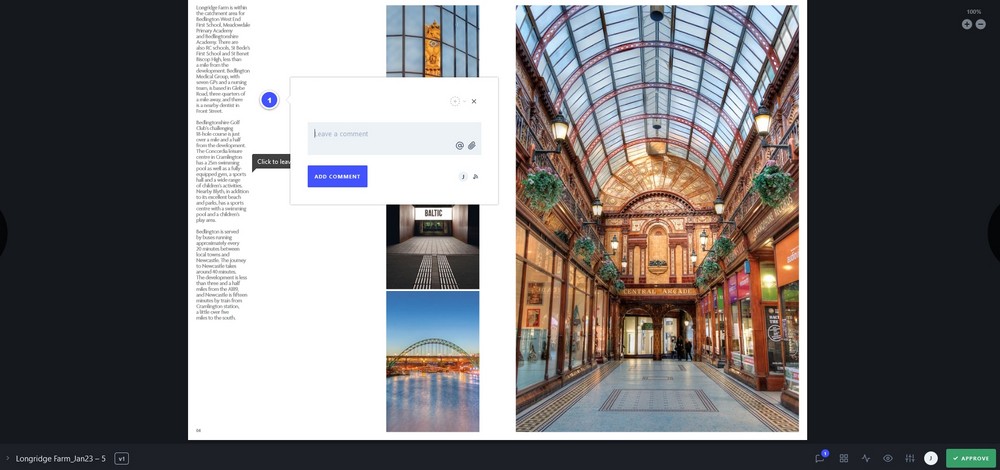 Sound good?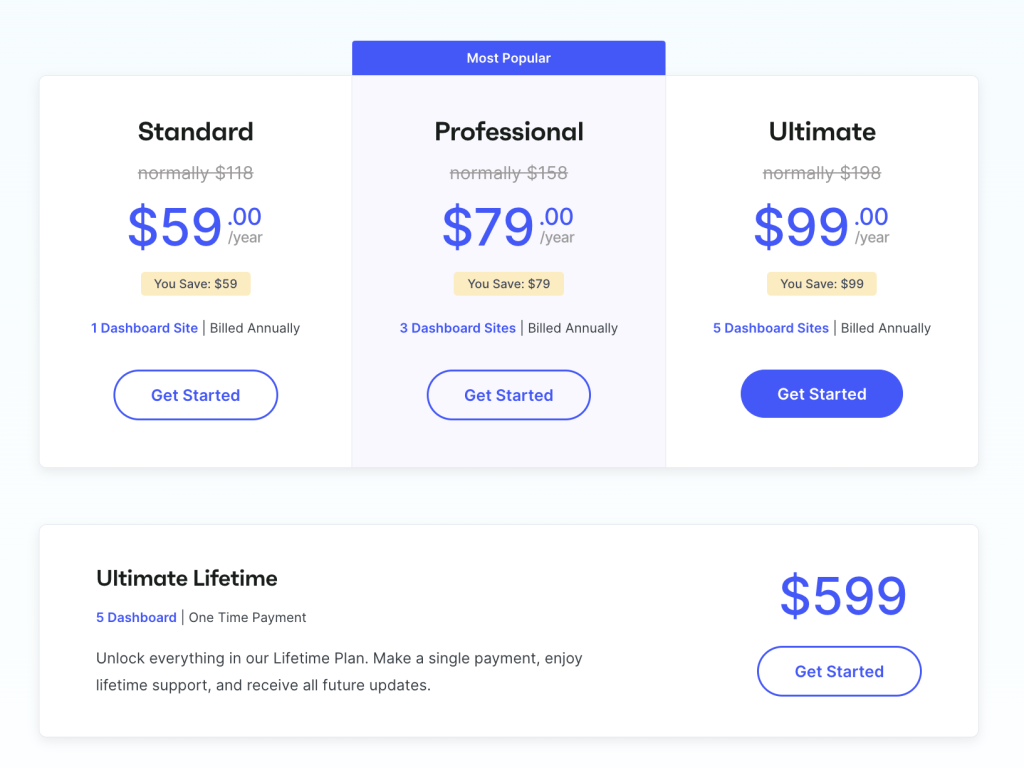 You can start using it for just $59 per year with the annual standard plan: 😲🥳
A whopping 50% discount
Who Is SureFeedback For?
SureFeedback is not only for web designers.
A huge range of professionals could benefit from adding SureFeedback to their toolkit:
Freelancers: Simplify feedback and approval of all your projects directly so you can reduce email communication.
Web agencies: A smoother collaboration between your team members and clients will let you deliver projects faster.
Project development: Set up a platform for effective collaboration and feedback. Crucial for ensuring that development aligns with the client's vision and requirements.
QA teams: Use SureFeedback to report and track bugs effectively. Pointing and clicking to leave comments simplifies bug reporting, making it easier to identify and communicate issues.
Marketing teams: Providing visual feedback and suggestions directly on the website will ensure that design and content align with the global marketing strategy.
Product development teams: Improve your productivity and precision in design iterations and feedback collection and get a higher-quality end product.
SureFeedback simplifies communication, enhances collaboration and improves the overall quality and efficiency of any project.
Something that you would love to have in your daily professional life.